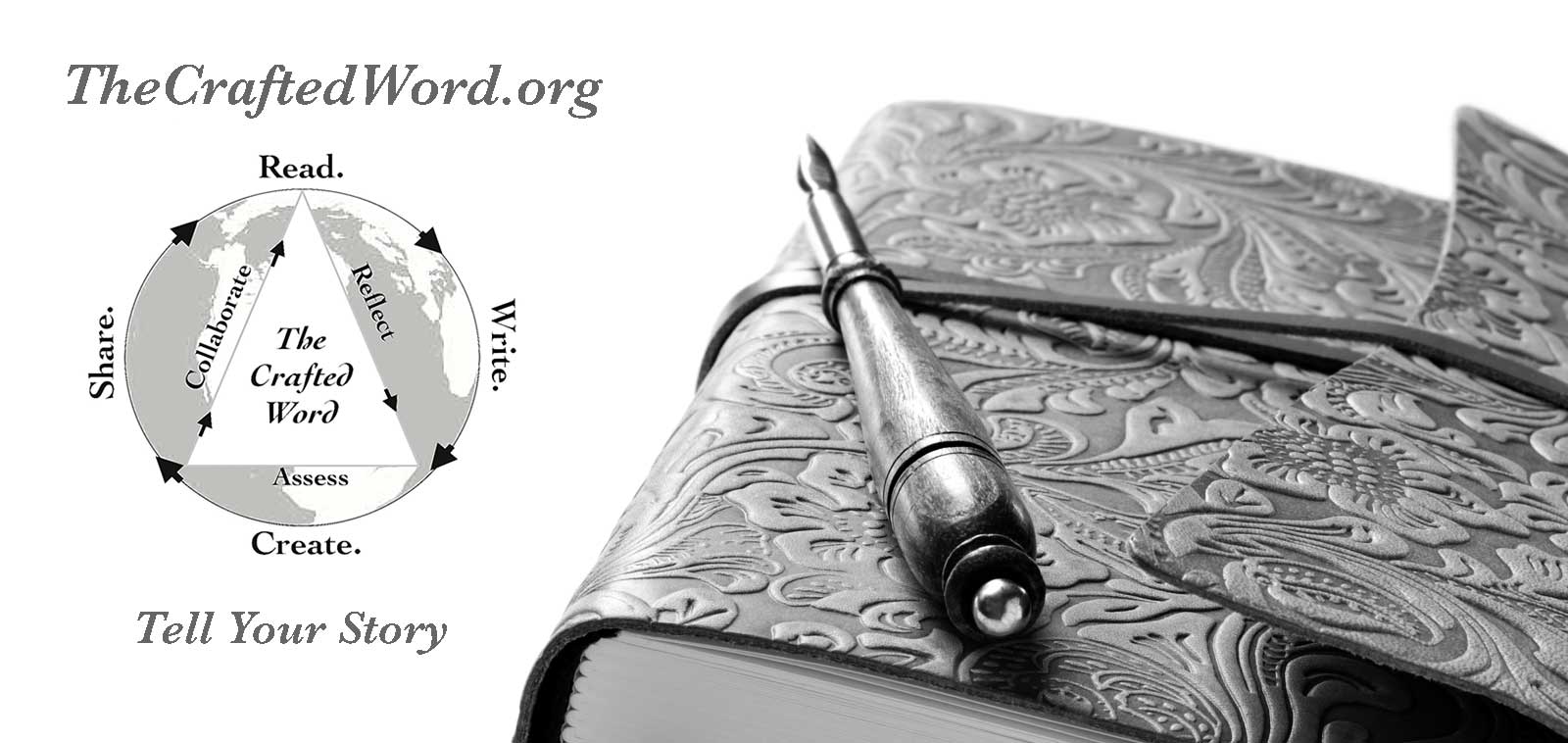 Teaching Traditional & Modern Skills for Reading, Writing, Creating, Performing & Publishing in a Digital World 
The Crafted Word
 Summer Reading, Writing & Music Programs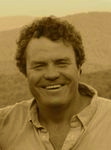 Another summer is upon us with a welcome break from school and the promise of much needed relaxation, adventure and time to explore the passions that make us who we are. It is also a time, at least for me, to read, write and reflect without looming deadlines, papers to grade and curriculum to update. In short, it is a time when I can lead a more literate life fed by books and whatever poetry, music, essays and stories I can cobble together. My love of literature and my love of writing grows in these summer months and gives me the strength, confidence and resolve to face the coming school year; likewise, it is also a time to help anyone who needs, wants or aspires to becoming a better writer, a more able student and a more appreciative reader. 
I write because I love to write. I teach because I want this passion for words–and its rewards to be passed on in some palpable way. My summer writing programs fill that need–and have for the past twenty summers. What I can offer any aspiring student is an engaging and dynamic literary experience that prepares he or she for the challenges of the coming school year, but, more importantly, will also build a foundation as a fluent and confident writer through practicing and perfecting writing skills and reading strategies. Some of these skills are time-tested rhetorical techniques, while others are simply learning to write by learning the basic skills of any true writers toolbox.
Please check out my offerings, and if there is anything here that resonates with you, contact me or give me a call (978-793-1553) and we can discuss which program best suits your needs and fts within your summer plans. 
Thanks for stopping by!
John Fitz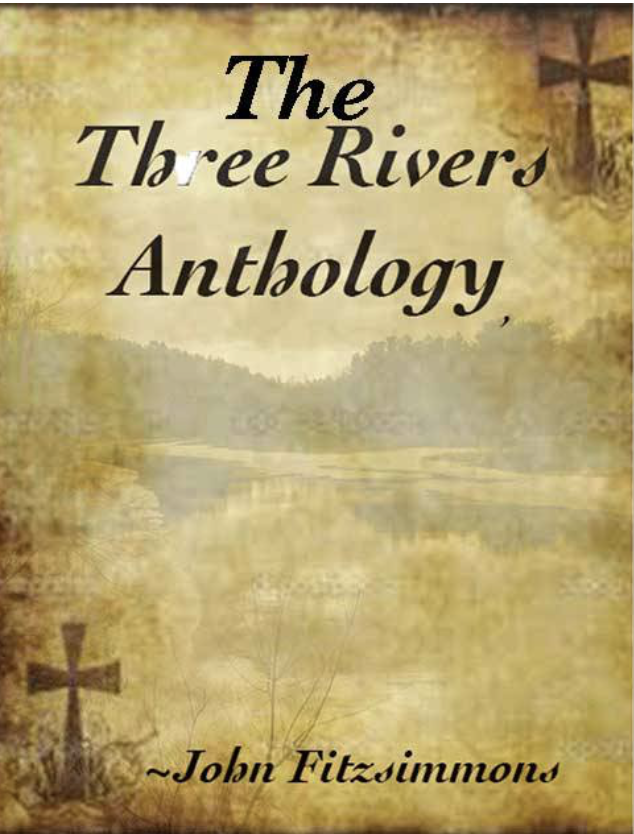 Fitz's Poetry, Essays & Reflections
The Art of the Essay
Tell your story. Tell it well…
The Art of the Essay is a course designed as an introduction and practice of writing powerful essays for multiple purposes in multiple genres, including: descriptive essays, narrative essays, persuasive essays, literary analysis essays, research essays, reflective essays, expository essays, SAT and Common App essays, video essays, podcast essays and compare and contrast essays.
Students are guided by an experienced teacher and published author towards writing compelling and clearly articulated essays through the use of guided rubrics, how to videos, and feedback and assessments on at least eight fully-formed essays.  Each student is also given a Crafted Word blog to practice daily journaling to help develop narrative fluency and confidence as a writer–as well as to "flesh out" ideas, reflect on thoughts and experiences, and to journal freely and explore, engage and experience the deliberate life of a true writer.
The course is hosted on a modern Learning Management System that is easy to access and allows for interactive feedback, sharing of documents and uploading of completed essays.
Learn more about The Art of the Essay...
Sounds boring. I hate essay writing…
Ah, that's the paradox. Most students who are reluctant essay writers simply have not been given the tools and instruction he or she needs to write with confidence. The Art of the Essay is designed to help a tentative writer gain the confidence and skills to approach any essay prompt or assignment that he or she is writing a compelling and insightful essay that is unified in theme, logically structured and which flows with a compelling literary style.
  But I'm so busy already…
To that I can only say that it is better to busy now than be busy later–especially during those crunch times during the school year when writing an essay is only one of several competing projects and projects. All of my students will attest that what once seemed daunting is now not only doable, but actually fun and rewarding. They know and understand what it takes, how much time it takes, and how to write any essay. And that is a timesaver in and of itself!
  What is this "video essay" thing…
It is the coolest "thing" ever! We live in a multi-media world where the bounds and form of crafted words are almost limitless. In my teaching, I require that all written essays also be recreated as a podcast or as video to share with others–and it is easier to do than you might imagine, and it gives you and your audience a way to see, hear, and feel your words in a new and powerful way, and all of it can be created with a few simple tools on your computer, laptop, tablet or even just your phone!
  What happens to all of these essays…
Upon completion of the course, I will collate all of your essays into a beautiful ebook portfolio that you can use and share freely in whatever way you need or desire. Many of my students use these portfolios when applying to schools, looking for jobs or responding to assignments.
  But I like my private tutor…
Then by all means, work your way through the course with the help of your tutor–or I can tutor yoyu in your home or mine–or, if you live in some far flung part of the world, we can arrange FaceTime conferences to give you all the help you need.
Questions: simply contact me or give me a call: 978-793-1553, and I can answer any questions you might have.
Paragraph & Punctuation Workshop
Practice & Perfect the Building Blocks of Effective Writing
The ability to write a meaty and meaningful paragraph and to punctuate with confidence and clarity is a skill that takes a lifetime to develop.  To me, these two skills go hand in hand and are the basic building blocks for any aspiring writer to master and perfect. The Paragraph & Punctuation Power course is a four-unit course designed to help writers learn how to create paragraphs–short and long–that convey and recreate your thoughts as effectively and forcefully as needed through unity of theme and putting the right words in the right places.
Each unit is composed of rubric and theme-based paragraphing and reading assignments to help guide and structure a specific paragraph for a specific audience, as well as punctuation skills, quizzes, how-to videos and  practice drills and assessments. Upon successful completion of each unit, you will receive detailed feedback on your strengths and weaknesses. Each unit is composed of eight separate assignments, including sentence building, paragraph construction, a classic short story and reading responses, punctuation exercises and rhetorical techniques. I assess and comment on every assignment. Each unit is designed to take five to eight hours to complete. 
Learn more about paragraphing & punctuation
What kind of paragraphs do we write…
Every writing piece has a purpose and a style that suits that purpose. We will teach you how to write narrative paragraphs about your experiences, descriptive memoir paragraphs about places, people and things that are important to you.
We will guide you through literary analysis writing, expository writing, persuasive writing and research writing–all with clear rubrics to help structure and guide the flow and content of your paragraphs.
We will teach and show you to weave these paragraphs into essays with unity of theme and teach you how to write great openings and conclusions to these essays.
Whoa! That's a lot of units for for something so specific…
That is because the bulk of all writing is paragraphing and punctuating, and once you master these skills "everything" you write will that much better, that much more clear and effective, and that much more engaging for your readers.
  I already know how to write paragraphs…
This what most people say, but the ability to write a good paragraph in specific situations is a skill that continually needs to be developed and practiced–and we can help you write paragraphs that rise above the ordinary and that flow with narrative fluency and engaging and relevant content.
  What is so different about your approach…
For starters, each unit includes your own Crafted Word blog to use as a tool to create an interesting digital portfolio–and you can keep your blog for as long as you wish!

And we teach how to write paragraphs in cool, fun, and easy to understand videos like this:
And we have really cool rubrics for every step of different kinds of paragraphs
And we explain what paragraphs really are…
The Power of Paragraphs
An Introduction to Narrative Paragraph Writing
     If some alien linguists came to earth to study how we communicate with each other, they would probably return to Alien World University and tell their scholarly alien brethren how we create and assign words to our thoughts, and then we share these words either by sound (by talking with each other) or by changing those sounds into a strange and silent written language (written words) that tries to recreate the way we humans talk with each other. Further study would show that we group our thoughts (and hence words) into blocks that we call sentences and paragraphs. Sometimes we group a series of related paragraphs together into an essay, or a speech, or a story. In short, they might say that we communicate using a trinity of expression: a sentence is a thought fully expressed; a paragraph is a thought fully explained; while an essay (or any longer writing piece) is a thought fully explored.
The perceptive alien would notice that we humans have no difficulty speaking in sentences and paragraphs, but we sometimes have a heck of a time trying to do the same when putting our words into writing because most of us humans do not really know (or even have to care) what is and what is not a paragraph. But we should care, because a well-spoken or well-written paragraph adds detail, clarity, and beauty to even the most common thought. It is important to remember that a paragraph is always born in a single thought, and that paragraph ends with the original thought more fully developed and explained. In a way, a paragraph is like caterpillar that transforms into a butterfly. The original thought ends the same, yet different.How long it takes for that caterpillar to become a butterfly is up to the writer. There is no minimum length for a paragraph.  The maximum length is just before the writer drifts or shifts away from the original thought.
Generally speaking, the more deep and complex the original thought, the longer a paragraph needs to be; however, if a writer is simply presenting the facts of a story (as in the news) the paragraphs are often remarkably brief–oftentimes just one or two sentences. Check out CNN or The BBC News and see how long their paragraphs are in today's news stories.  Now check out the longer lengths of the paragraphs in a recent New Yorker article about the basketball player Yao Ming. In short, a paragraph simply needs to do what you (as a writer) need it to do. All of this might fly in the face of those of you who have been told that a paragraph needs to be five sentences long, or have three supporting facts, or a topic sentence at the start, or it needs a quote.
Really, all a paragraph must do is explain, elucidate, expound, and/or explicate an idea, thought, experience, or fact.  Once that is done, after ten words or ten hundred words, it is time to end the paragraph and move on to the next one. One of the ironies of my life as a writer is that I have always felt that writing is an organic process that tries to recreate the voice that speaks within us; but, here I am as a writing teacher creating all these "rubrics" and "formulas" to help my students write more effectively. My hope is that the rubrics will help any aspiring writer find and develop that inner voice that is completely and uniquely his or her own. This formula for narrative paragraphs is based on the way we would naturally talk about an experience we have had: we introduce what we want to talk about; we narrow it down to something specific and more focused; we offer proof that we have had the experience, feeling, or thought, and then we add some commentary or further explanation. Anything less than this and we run the risk of sounding disjointed, confusing, and random.
There are no "laws" for writers, nor are there really any "rules" aside from what teachers or employers impose, but there is an audience out there, and if confuse them, you lose them. At the very least, if you try this formula, you will write a focused and logically structured paragraph; moreover, with a little bit more effort, you can write paragraphs that ring with beauty, clarity, and resonance!
Summer Blogging
Follow Your Passion. Remember Your Journey
(And have fun doing it!)
The Crafted Word Programs basic foundation is your own personal blog that you transform into a diverse, compelling and fun place to write and share guided and independent writing.  With continued writing and content creation, the basic blog evolves into a dynamic digital portfolio to showcase written content, photos and videos, podcasts, presentations–and more. All Crafted Word blogs are safe and secure, password-protected websites that are hosted in a shared online writing community created and moderated by The Crafted Word.  
Participants are asked to write at least two blog posts per week using a detailed rubric for each blog post (though they are also free to write as often as they wish in any genre that interests them!). I post substantial, specific and supportive comments on each and every post.
Different Communities for Different Ages...
The Crafted Word Writing communities are an opportunity for any young writer in grades heading in to 4-6 and 7-9–and through high school and beyond–to develop a strong and confident writer's voice in a relaxed and welcoming community of peers and experienced teachers.
Fitzbloggers… This is the original and most diverse Crafted Word community.  It grew out of group of students I previously taught who wanted to keep on blogging—even after graduation from the school where I teach 8th grade English.  Fitzbloggers is for students in grades 7-9 who love to write–or even for those who just "want" to love writing—and are willing to do what it takes to become more skilled, confident and effective writers.  There is always a lively exchange of ideas, opinion pieces, personal narratives and reflections, as well as formal literary and expository essays, amazing poetry and songs, and even book length collections of short stories and novellas. Fitzbloggers is a community for young men and women entering or in high school who are discovering (or who have already discovered) the excitement and challenge of being a true writer.  Students in Fitzbloggers are encouraged to try new styles of writing and to expand the breadth and depth of their writing and thinking skills by showing a willingness to study and practice the craft of writing and reflective reading.  Students are expected to offer honest, supportive and mature critiques of the writing pieces posted in their community, and they should always be reading—and reflecting one—a work of intellectually challenging literature from their summer reading lists.  
Young Teens… This community is for boys and girls in grades 6-7.  It is a lively community of boys and girls writing, poetry, songs, short stories, personal reflections, daily journal entries and literary reflections on the books they are reading.  In this community, writers are expected to embrace the need and value of revision in their own work and they are expected to actively post positive and constructive critiques of the works of all of their fellow community members in Young Teens. Students are guided towards developing a strong and effective narrative voice that reflects clarity and conciseness. Students are encouraged to harness the power of nouns and verbs to create meaningful poetry, short stories and personal essays; additionally, students are encouraged to engage self-editing for style, effective punctuation (especially commas), varied and vivid vocabulary use, the logical flow of paragraphs and consistency of tone. As in every Crafted Word community, the main emphasis of Young Teens is to create a positive, fun, and rewarding writing experience and to enable each child to be a part of the shared journeys of real writers within a caring community of writers.
The Kids' Club… The Kid's Club is a low-key and low-pressure community designed to foster joyful, articulate and confident writers no matter what their starting point or skill level. This is a writing community for boys and girls in or leaving upper elementary school, typically grades three through five.  I do my best to guide, cajole, and encourage the community to share their summer experiences, to work on school assignments during the year, to reflect on good books they have read, and to practice solid writing skills through attentive (and age-appropriate) punctuation and paragraphing. The emphasis is on developing and practicing the skills of regular journaling and the writing of more refined writing pieces. Students are free to choose interesting topics from out of the events of their lives–and their imagination–and to craft short stories, personal narratives and poetry.  They can post photos of their experiences and create interesting photo-blogs of any of the cool stuff he or she does in their lives. I continually reinforce the need for clear and interesting introductions to their writing pieces; the use of images and actions to help tell the story and the importance of a good and memorable ending.  I stress the value of  re-reading every sentence out loud to help create a more natural narrative flow, as well as the basics of paragraphing ideas and events, using dialogue and images and actions to help create vivid writing, and the effective use of commas and end punctuation.  Students write their own individual pieces and also read and comment on the writing works of the other writers in their community.
Learn more about summer blogging...
What you get…
Receive your own password protected personal blog

 where you can post your writing as well as your photos, music, videos, podcasts and more.  Your blog can be accessed from any computer, tablet or phone.
Identify the strengths and weaknesses of your writing with an experienced teacher of writing who guides you through the steps you need to take to become a better writer.
 Become a part of a  safe and supportive  community who share in your writing and portfolio content by offering you positive and constructive feedback and encouragement on your postings–or you may keep your blog a private blog shared between you and your teacher.
 Focus on what you enjoy writing and creating:  Anything that encourages the craft of writing is encouraged, including: poetry, songs, short stories, journaling, essays, memoirs, sports articles, book, music and movie reviews—even novels, as well as podcasts, videos and interactive presentations. If it can be created, it can be posted.
  What you need to do…
Post regularly to your blog: The more you write, the better you write. It really is that simple. As a part of the summer writing community you are expected to post at least two writing pieces a week–but you can post as often as you wish and you will receive weekly teacher and community feedback on all of your postings.
Respond to prompts & assignments: Writing well requires your being attentive to embracing the spirit and details of weekly writing prompts and exercises. The Crafted Word's primary goal is to help you become a more confident, effective and joyful writer who is comfortable writing in different genres.
Support your community: While writing is often a solitary art, it is energizing and empowering to feel connected to a respectful and supportive community. I have never had a student who complained about receiving helpful and encouraging comments on their writing pieces and portfolio posting.
  But what if…
I don't feel ready to be in a writing community: It is your choice whether or not to be a part of a community or to have a private blog shared between yourself and your teacher; however, you are welcome to join the community at any time, and it is certainly my goal for you to join the community.
I am away at camp for part of the summer: There are all sorts of good and valid reasons why you can't post to your blog at various times during the summer–and that is expected and is perfectly fine. My notebook/journal has always been my most trusted friend, and almost everything I write is born out of words first put by pen to paper. Summer camp, vacations, trips and other experiences are the best sources for the best writing pieces. My advice and hope is that you continue to write and post those pieces when you are ready and able. All of my writing prompts, reading selections and assignments are also available as printable downloads you can take with you wherever you go.
I want to do more on my blog than just write: Do more! The four pillars of the Crafted Word are Read. Write. Create. Share. Your blog is also a powerful digital portfolio that allows you to post all sorts of multi-media content: create photo galleries, slideshows, videos, podcasts and anything else that interests you and is appropriate. There is virtually no limit to how cool you can make your site look and feel.
I think I need help getting started: I am always available for private tutorials. These tutorials can be face to face time, online chats, phone calls or video conferences. I have also created "How To" videos to help get you started.
  What about this…
I want to share my blog with other people: Your Community Blog is a password-protected site; however, you can, with permission, share your own blog as widely as you wish.
This was fun and I want to keep using my blog: For a small monthly fee, you can continue using your blog for as long as you wish, and I can continue to help guide and mentor you through your academic year at school and beyond.
I have specific things I want to study to make myself a better writer: If you have the time, desire or need, you may also add an additional course to the summer blogging program. Scroll through the options below and see if what we offer matches up with your needs. If not, we can always custom tailor a program for you.
Private Tutoring
 Mentor, Guide & Coach
Active Reading Skills. Basic Writing Skills & Techniques. 
SAT Prep. Essay Writing. Summer Reading.
All Tailored to Individual Needs!
Good writers are created over the long haul. Having me as a mentor & tutor to guide a student through the ongoing academic demands, crunch times, and the constant ebbs and flows of often conflicting teacher expectations will always be a source of confidence & wisdom. More importantly, I can help any student grow and evolve as a disciplined and multi-faceted writer who is able to meet the challenge of any assignment with confidence in his or responses.
Learn more about private tutoring...
SAT & SSAT Prep…
No matter how you slice it, prepping for SAT testing is a source of stress for parents and students alike. Fitz can give you a thorough grounding in essential vocabulary, roots & suffixes, grammatical constructions, punctuation, and common writing errors–as well as a foolproof formula for responding to writing and literary responses in clear, concise, and articulate ways!
There is no shortcut to success, but it is essential that any student knows what to expect and how to respond in an experienced and confident manner to multiple-choice tests, essay prompts, and grammatical constructions.
Experienced math tutors are also available.
Essay Writing…
Perfect the Form, Content & Effect of Your Essays
The bottom line in every writer's repertoire is–and always has been–to effectively develop and convey a unified theme or thesis in a clear and concise way that engages, elucidates, and expresses a thought fully and passionately explored that is a joy (and never a chore) for a reader to understand and enjoy as simply a good piece of writing. The ability to respond articulately to a writing prompt or expectation is an essential skill for life; moreover, being able to embrace the essay forms–whether it be personal narratives, literary analysis, reflective explorations, argumentative or expository statements–is a "skill" that must be practiced, perfected, and mastered from the ground up. It is not something that anyone can "just do." At the The Crafted Word we believe that impressive essays evolve out of a painstaking attention to some simple adherence to detail, foundation building and effective approaches to thesis development, a unified theme, paragraphing and punctuation, tried and true rhetorical techniques, and narrative fluency. We can help your essay writing become a source of joy and pride in your accomplishments as a writer! And that is a promise.  
Grammar, Mechanics & Rhetorical Devices…
Even just the word "grammar" sends chills up the spine of any aspiring or struggling student. The often arcane expectations surrounding the study of grammar is often bewildering to well-intentioned students of writing. At The Crafted Word we do not have a solution, but we do have a reliable, consistent, and simple approach–and that is to learn the most common writing errors and to develop lasting habits that have served the best writers since words were first put to papyrus; moreover, we take a huge step forward by learning, practicing, and mastering the rhetorical techniques that help bring common and enduring thoughts to a sublime and lasting level.
Reading & Vocabulary Skills…
All of us have a "weak spot" in our arsenal of literary skills. Understanding the essential themes of  literary works and developing an effective approach to understanding complex and specific vocabulary and phrases is crucial to anyone trying to develop and sustain a literate lifestyle. The Crafted Word helps students develop the skills needed to understand and explicate through writing summaries, personal responses, and literary analysis the meaning and intent of a wide range of multi-genre literature.
Music…
Learn to play & sing with Fitz
"A Master of Folk"
~The Boston Globe
Strings & Things
A Performer's Approach for Learning to Play

Any Instrument with Strings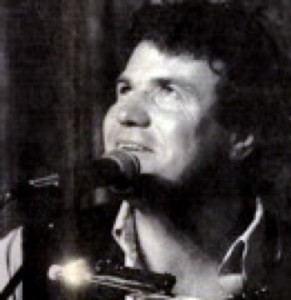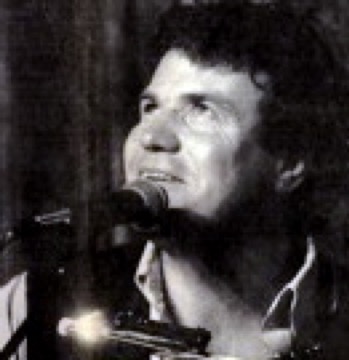 I learned to become a performing musician not because of any inherent abilities, but, rather, in spite of my limitations and because of an enduring love for music and my love for traditional folksongs that I have continually and successfully shared with audiences for many years in pubs, clubs, festivals and concert stages.  Invariably, at some not too distant time, my students far surpass my abilities as a "musician," and it is then that the true magic happens: these musicians  evolve into gifted performers who create their own stages, who share the stage with me and grow into artists in their own right, who create, record, and perform his or her own songs in unique and amazing ways.
I work primarily with guitar, but I also love to guide students in learning banjo, mandolin, and ukulele. I begin by teaching the major chords and families of chords that are the universal foundation, and I work with my students to develop strong strumming, finger-picking and songwriting and vocal skills; moreover, I only teach students who sincerely  wish to ultimately become performing and recording artists–and I mentor and guide them on this journey with whatever skills and wisdom that thirty-five years of experience has bestowed on me.
If you live locally, I will come to your home or you may come to my own home and studio. If you live in some far flung part of the world–and you have internet access–I am happy to set up an online course via Skype.
Contact me if you are interested. It is never too late to learn!
"A masterful weaver of modern day folktales,
and a wonderful singer whose deep resonant voice 
rivals the best of his genre."
The Seven Pillars of The Crafted Word
 How to live a literate life and create a literate classroom…
The Crafted Word Rubrics & Resources…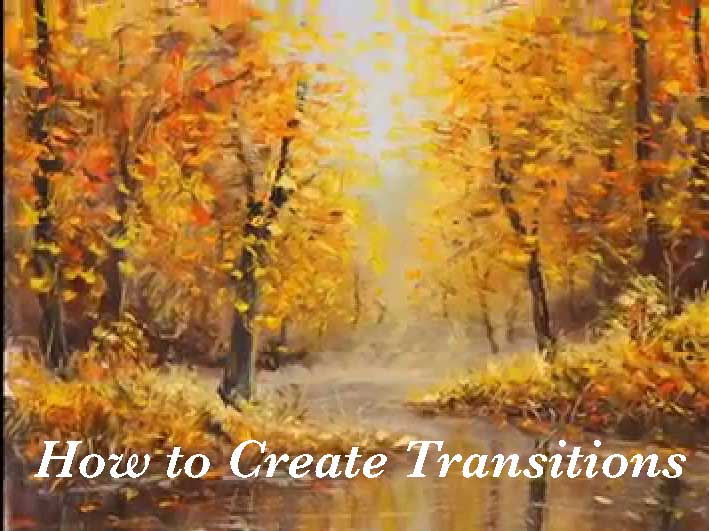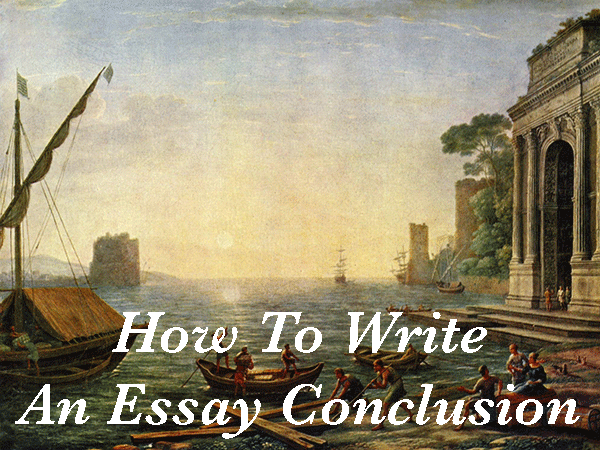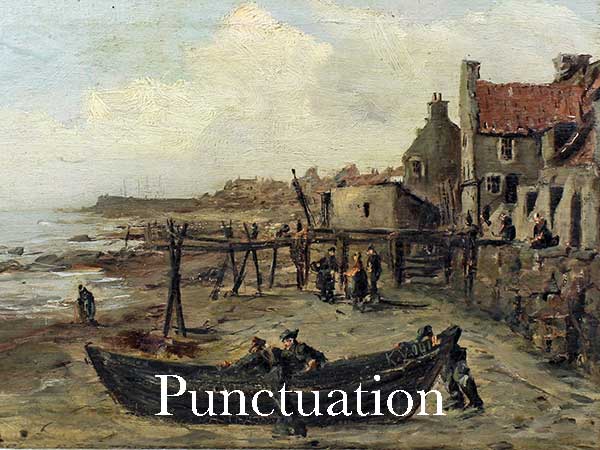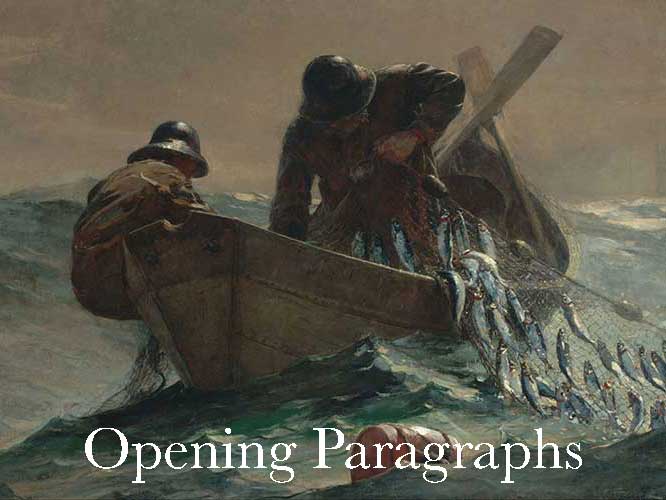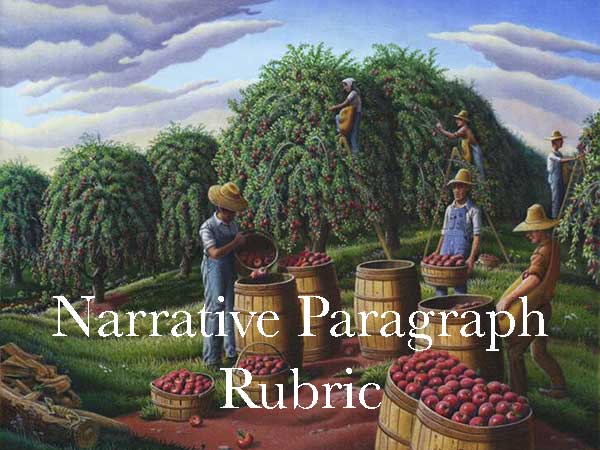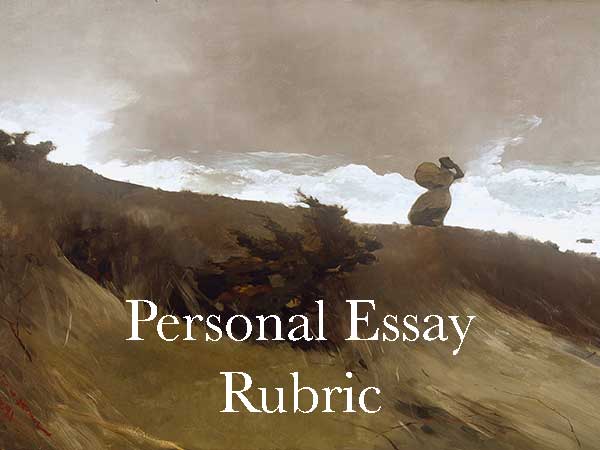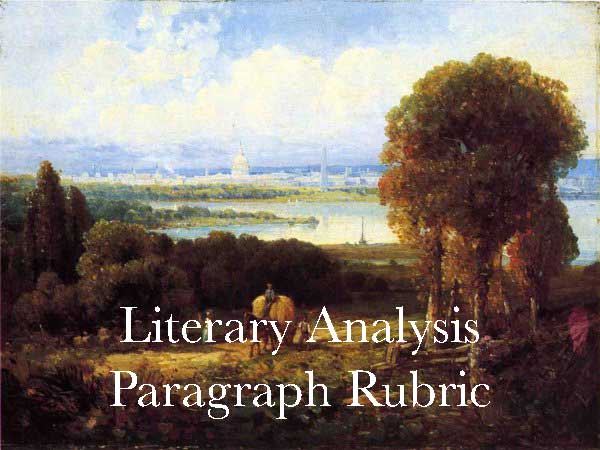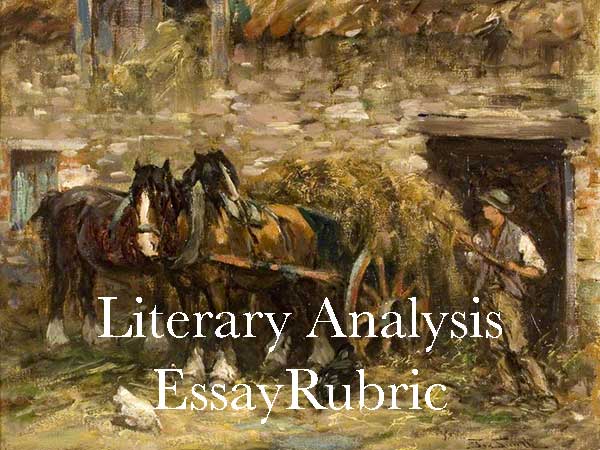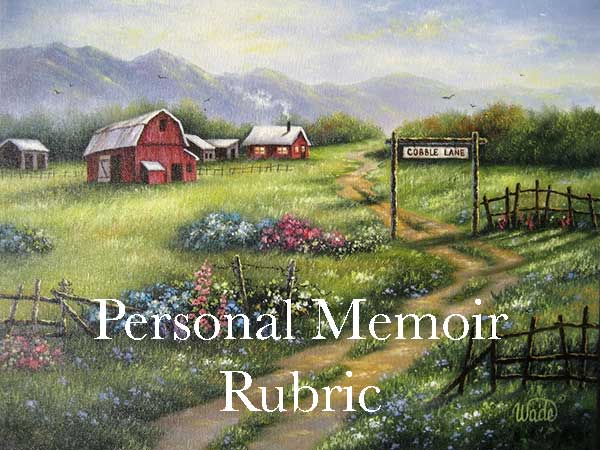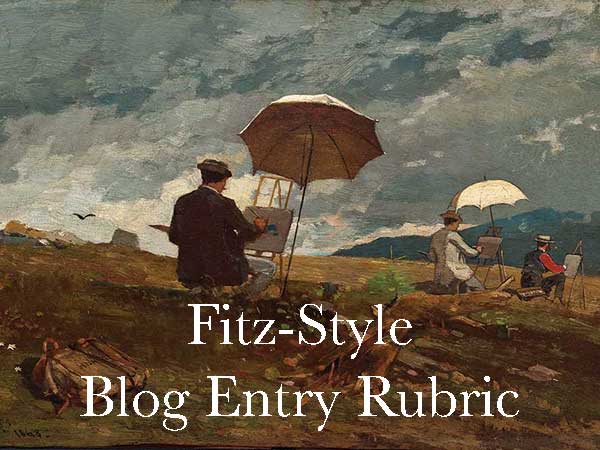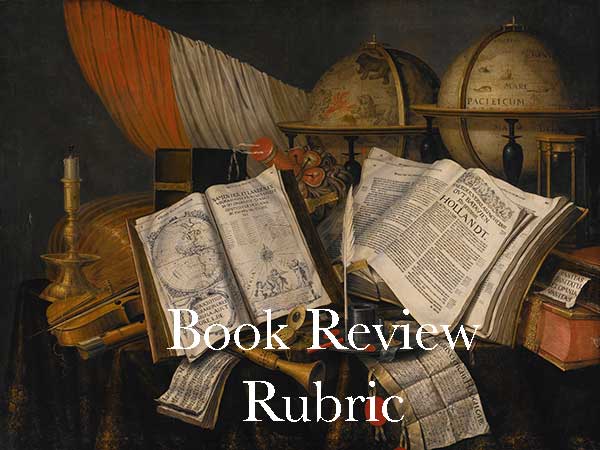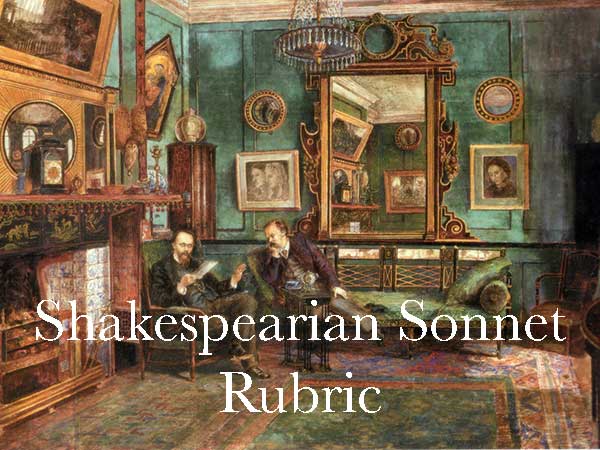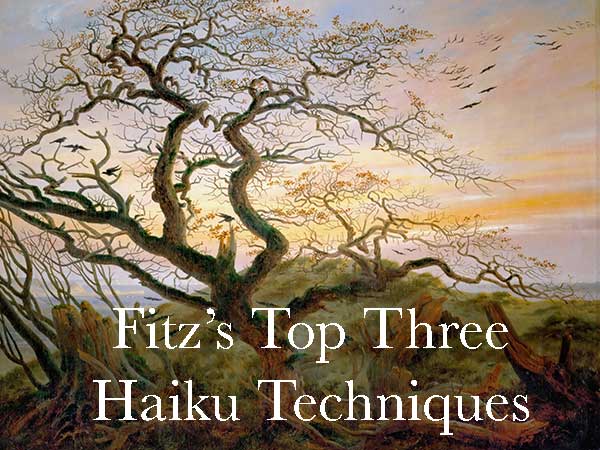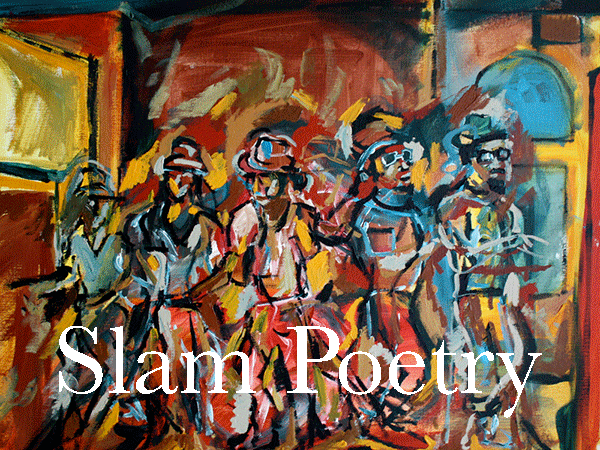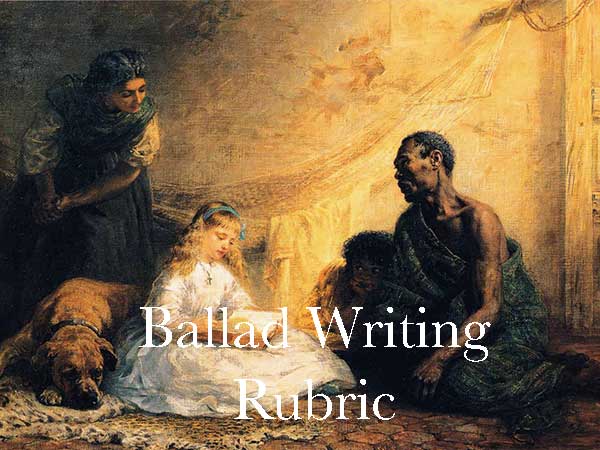 TheCraftedWord.org
Tell Your Story